Blooms.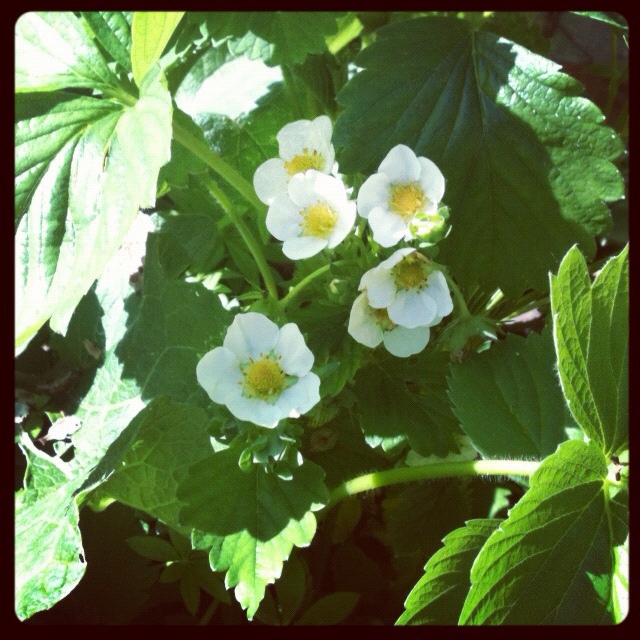 From our strawberry patch.
We should have fruit soon, if the rabbits don't nibble them clean first.
~
Dirt.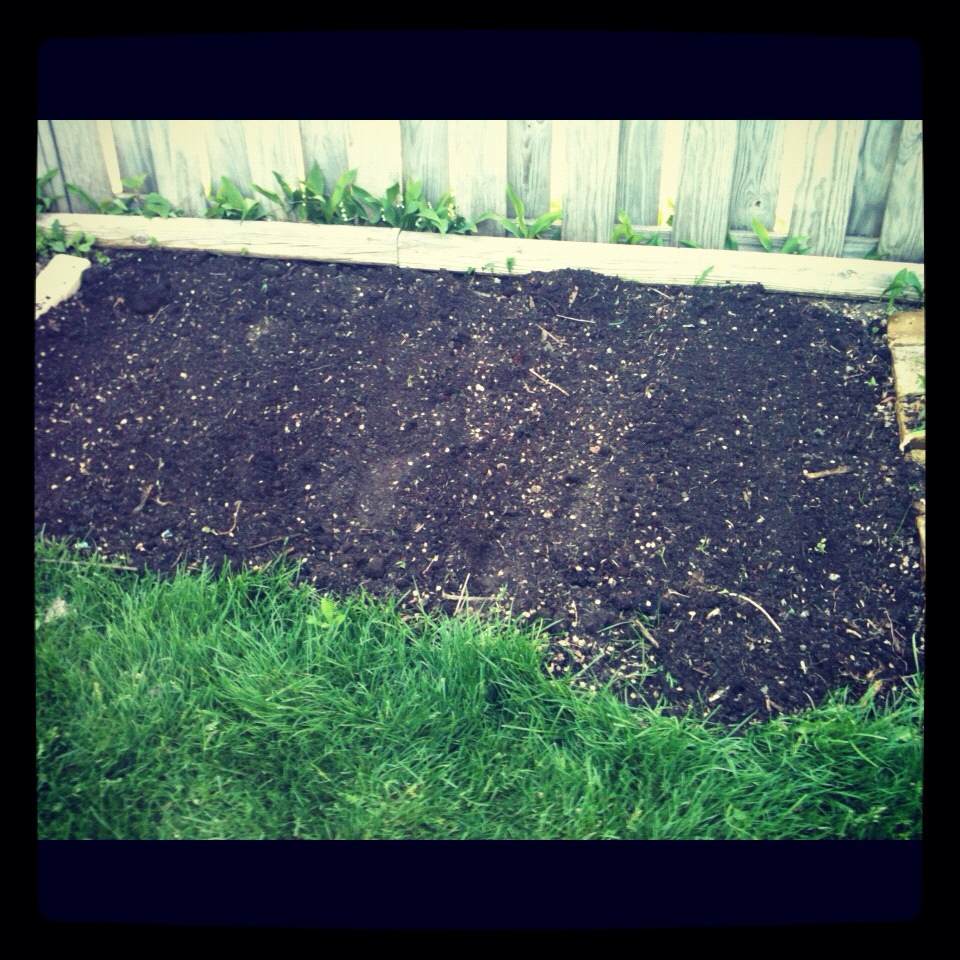 Vegetable-ready. This summer will be the first time in a long while that we try for a garden.
~
Ingredients.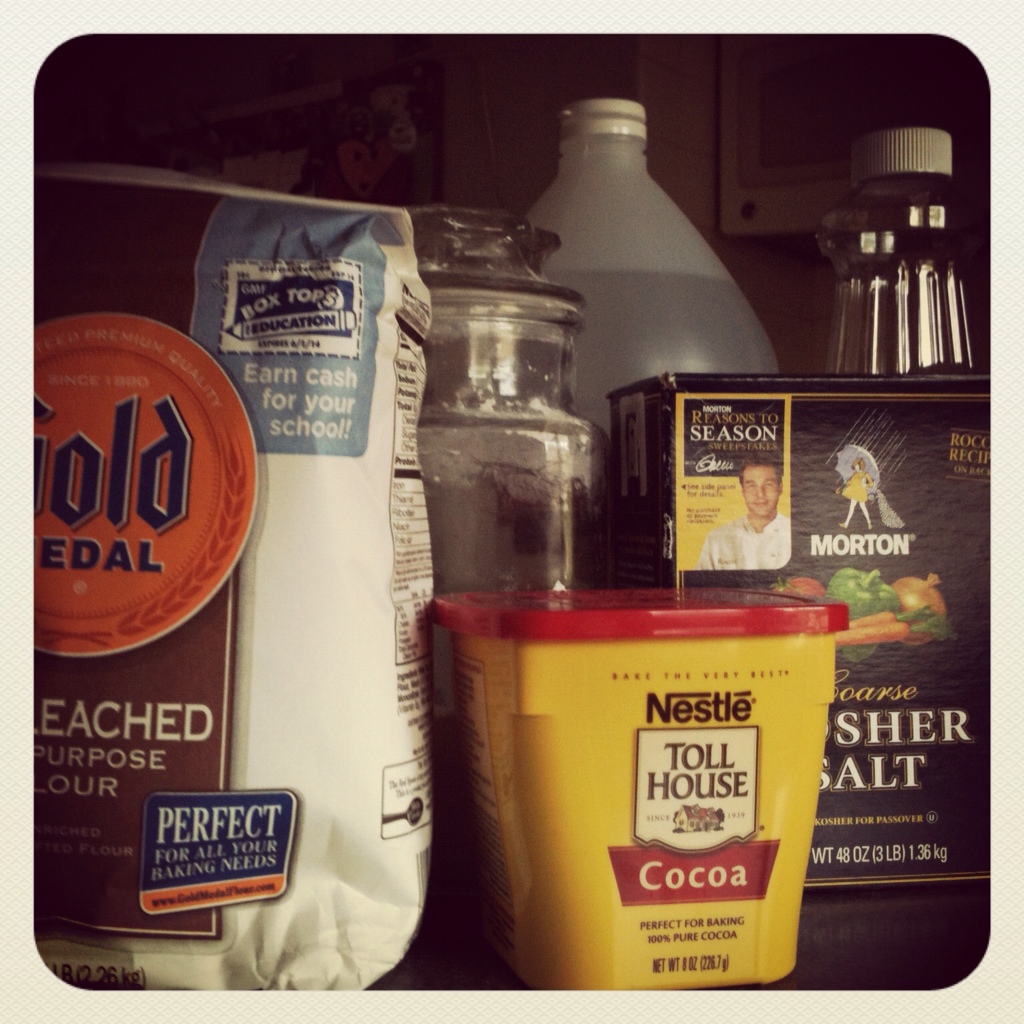 Simple and basic.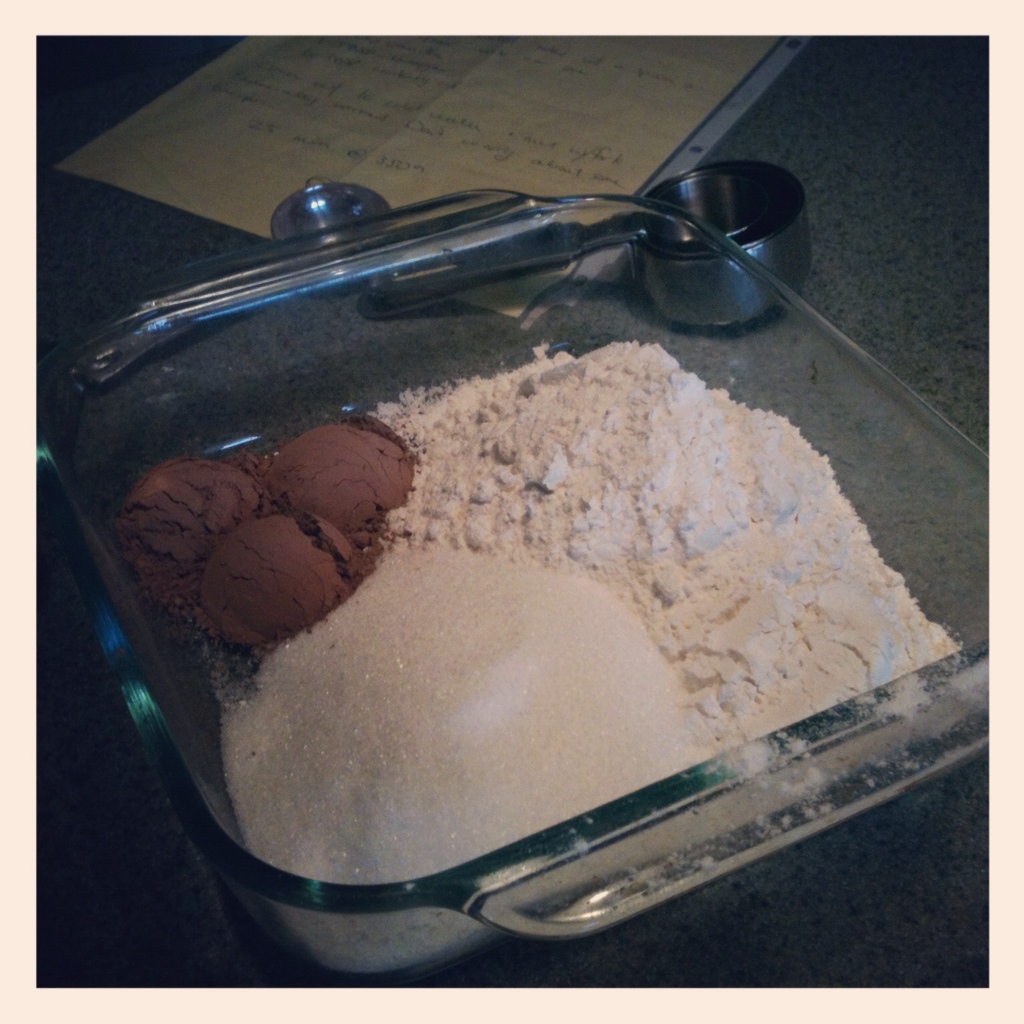 It doesn't take much to whip up some chocolate goodness.*
And there's plenty to share.
Potential. It's everywhere. In the first signs of the season, in the rich soil overturned, in an uncomplicated recipe that yields the best dessert. A pinch of willing, a scoop of desire, a cupful of determination; that's my strategy for tackling summer projects.

The berries.
The garden.
(That novel.)
What are you cultivating over the next few months?
* My version of Lisa's Poor Man's Cake. Click here for her post and the recipe, then pass it on.